JVC Media Adds Sports Gambling Show To WRCN-FM Lineup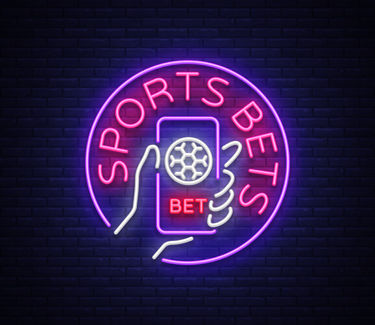 JVC Media's "LI News" WRCN-FM Long Island is the latest station to add a sports gambling show to its lineup. In a partnership with Sports Garten Network (SGN), the news/talker will air the one-hour "Wanna Bet" show seven days a week. As part of the partnership, SGN will also provide sports updates throughout the day.
"Wanna Bet" is hosted by sports analyst and talk show host Tom Barton and SGN founder Gary Pollakusky. The show will air Monday-Saturday 5-6pm and on Sunday 10-11pm. Barton was the first person to legally wage a bet in the U.S. outside of Nevada, beating out the Governor of Delaware and others to take the honor when he put money on the New York Yankees winning the World Series. He has been a host for Fox Sports for the past decade.
"Having sports professionals like Tom and Gary with their sports talent and skill set is a complete win for us," executive VP/GM Bruce Shepard said. "This is fun live, local and hometown radio the way it is supposed to be. This is the first show like this on the radio here and we are excited to have them on the team." The station is home to NY Islanders hockey and Stoney Brook football broadcasts.
The new show will emanate from the "LI News" studios located at the Long Island MacArthur Airport.
"The sports betting landscape in America shifted forever on a Monday morning in May, when the U.S. Supreme Court released a game-changing ruling that put the nation on a path toward widespread legal sports betting," Pollakusky added. "We are the first show on the air in this market talking about this exciting, nationwide decision. Sports betting has made national news – for something other than a controversy – and we are talking about it."
"Wanna Bet" is the latest in a series of new shows tapping into a growing interest in sports gambling after the U.S. Supreme Court ruled that states were within their rights to allow it. On Monday Premiere Networks announced the launch of "Straight Outta Vegas with RJ Bell." The show, which airs 6-7pm Eastern as part of Fox Sports Radio's reconfigured 6-10pm weekday lineup, aims to give listeners a real-time Vegas perspective on all the action, from breaking news to changing odds. Earlier this month, VSiN (Vegas Stats & Information Network) entered into a content partnership with radio syndicator Sports USA to create a sports gambling show that will air ahead of Sports USA's NFL coverage, heard on over 500 stations nationwide. The 60-minute show will air each Sunday morning at 11:30am (ET)/8:30am (PT) and provide sports gambling information and analysis prior to the day's football games.
Source: INSIDERADIO